LEGO Space Challenge
LEGO Space Challenge
This year NUAST will be running the LEGO Space Challenge and aim to take part in the World Robot Olympiad. The World Robot Olympiad (WRO) is targeted at children aged 9 – 19. Taking place in 40+ countries, over 50,000 students compete across 3 exciting categories:
Regular – Design and programming solving challenging, fun tasks
Open – Create theme-based solutions
WRO GEN II Football – Compete in an action packed robot football tournament
So blast into instant success with science, technology, engineering, and maths with LEGO® MINDSTORMS® Education EV3 and the new EV3 Space Challenge Activity Pack!

Designed as an engaging and easy way to introduce students to robotics, students will work with a very current and real-world theme – travelling to and living on Mars!
With the new EV3 Space Challenge Set & Activity Pack, students work as scientists and engineers as they progress through missions and projects that put their creative problem solving skills to the test.
They even complete three research projects co-developed with space experts that address fundamental challenges engineers and scientists are working to solve today.
Together with LEGO MINDSTORMS Education EV3 sets and programming software, this new activity pack serves as an excellent starting point to any robotics program, and is also fully correlated to Common Core Math and Next Generation Science Standards for middle school.
It comes complete with 30+ hours of lessons, learning and challenge mats, and a large LEGO brick set for building challenge mission obstacles.
LEGO MINDSTORMS Education EV3 is available in a variety of different classroom solutions. From individual hardware and software licenses to solutions for every class size, there's an EV3 for every school and budget.
Lesson 1 -
Year 10 student were given the task of "build a robot out of lego and make it move". Students responded amazingly well to this challenge and all members of the class succeeded in building a robot with little/no help and making it move around the room. Some examples of their hard work are shown below.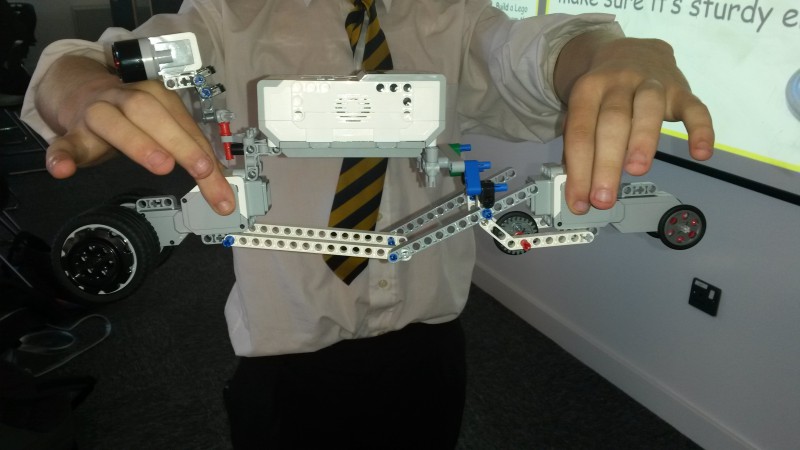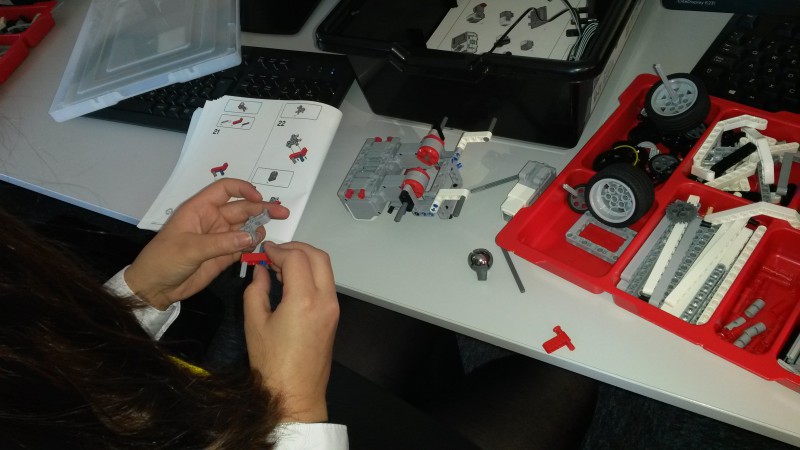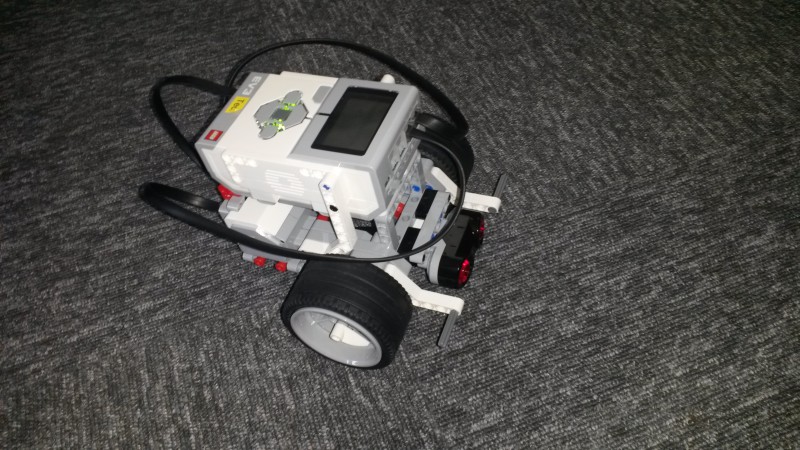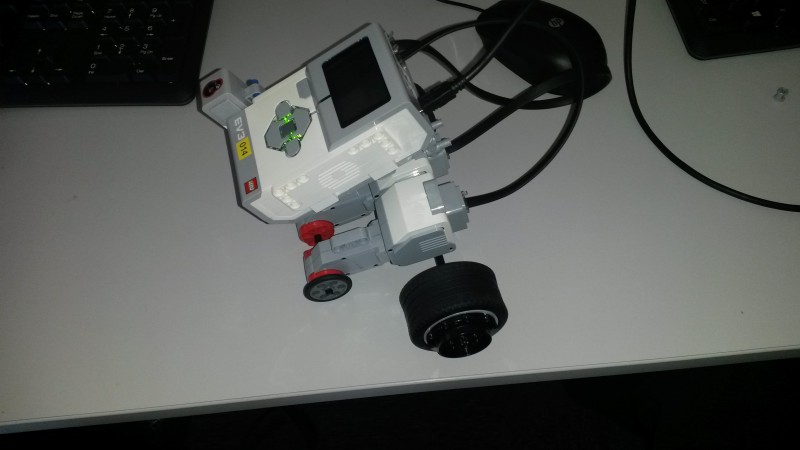 Lesson 2 -
Year 10 were given two more challenges today.
1 - Build a robot that would win a race
2 - Build a robot that would win a tug of war
The race arena was set up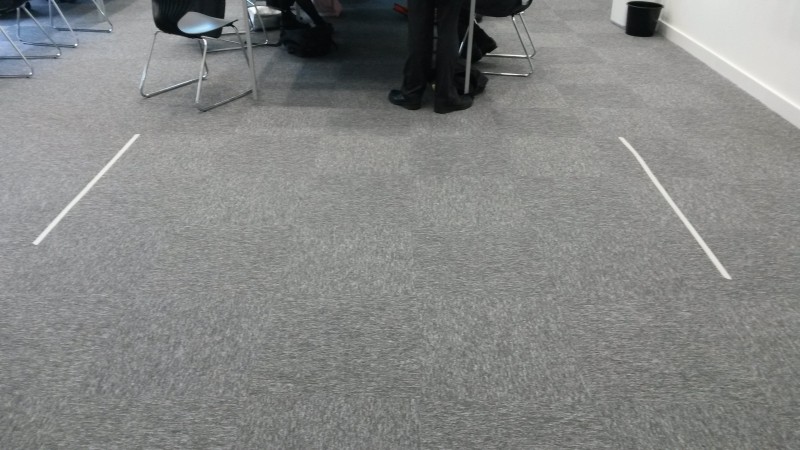 The robots were created and personalised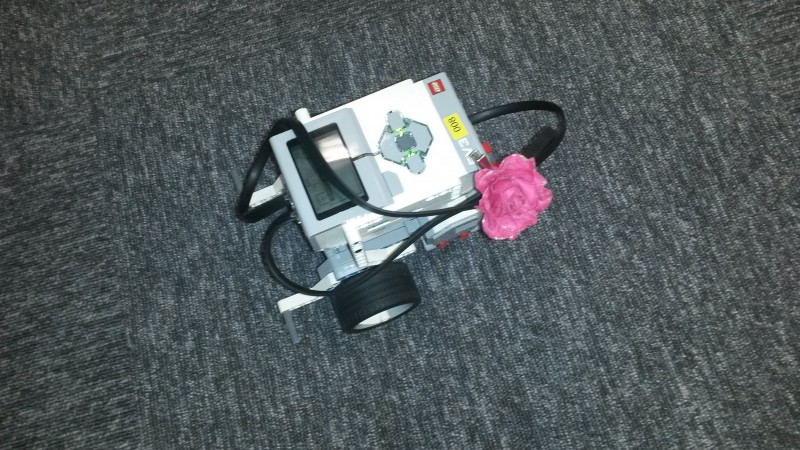 Some students had a test run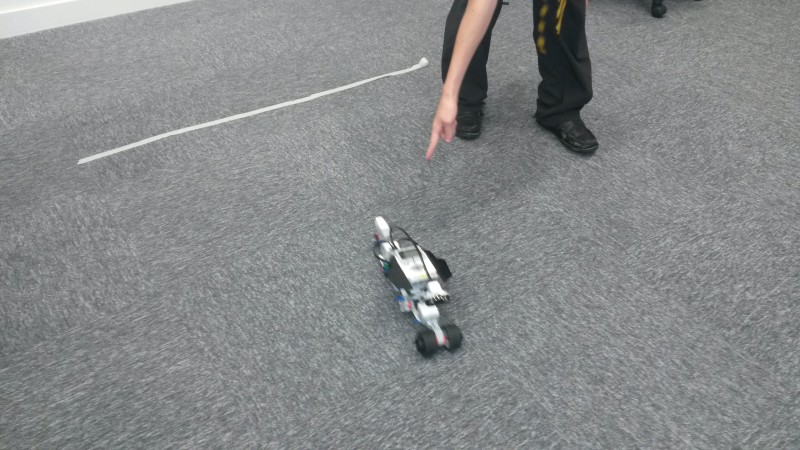 And then it was race time
Students then returned to their work to edit their robots for the tug of wars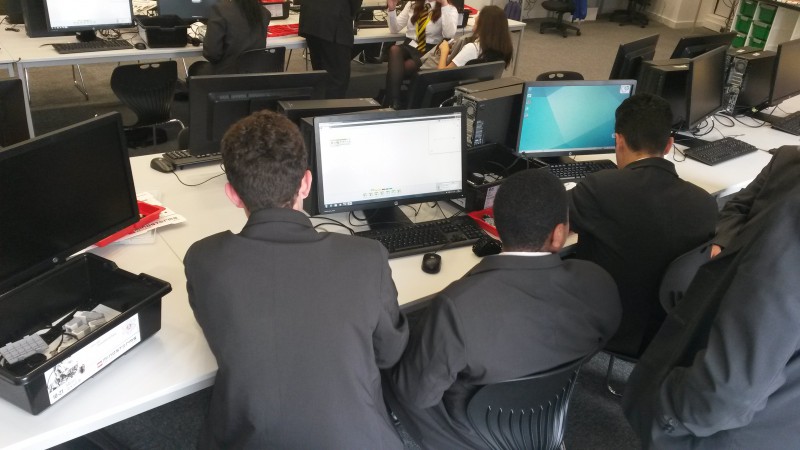 Modifications were needed to make the robots as sturdy as possible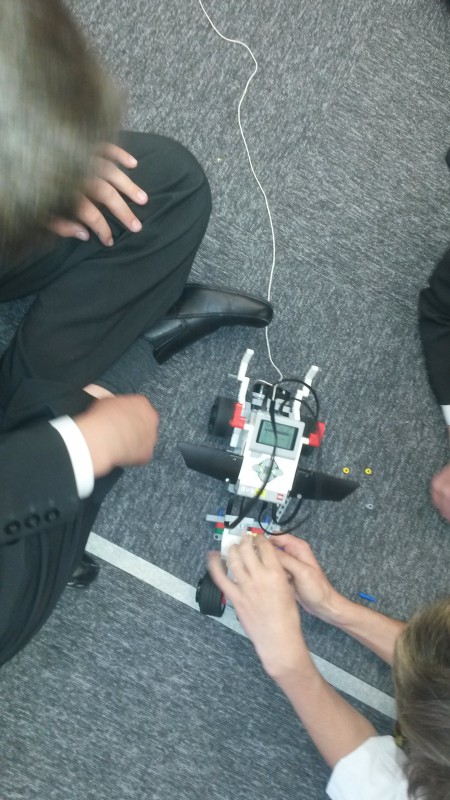 It was then tug of war time
Lesson 3 -
Coming soon...