Latest News
Latest News
NUAST student becomes first at school to secure Higher Apprenticeship with Rolls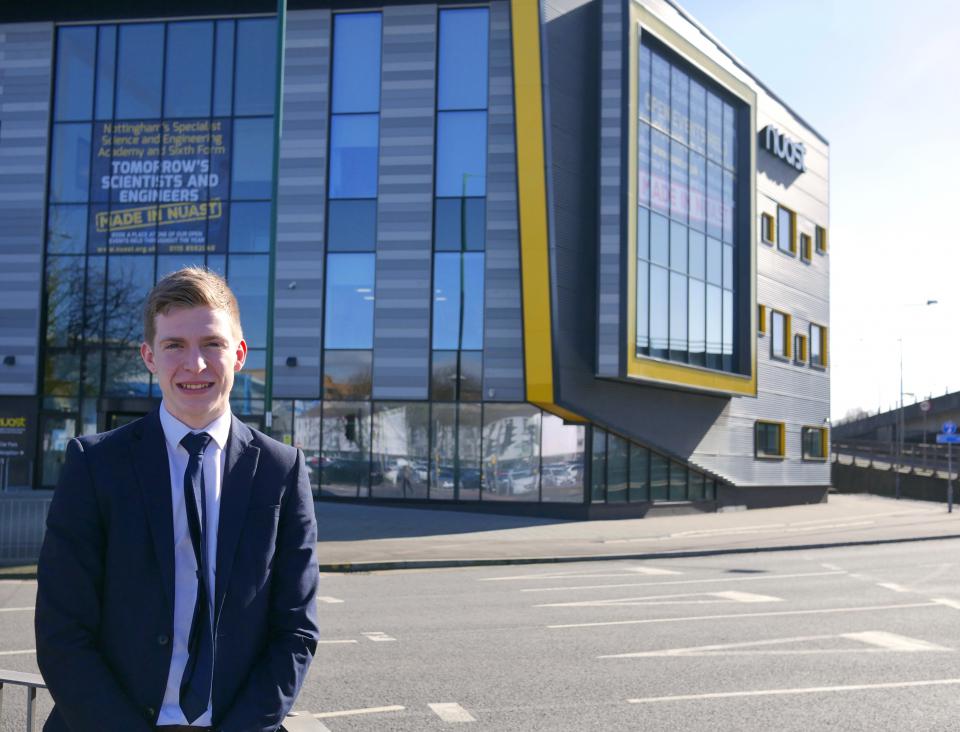 Jack Hall, a Year 13 student at NUAST, has been chosen by prestigious, global company, Rolls-Royce to enrol onto their Higher Apprenticeship in Engineering this September.
Following a rigorous selection process, Jack was chosen as one of only 30 successful students out of 33,000 people that had applied. In order to be considered for a place applicants had to fill out an online application form and complete a competency test only then were the successful candidates invited in for a full day's interview once their CV had been scrutinised.
Jack is justifiably proud of his achievement. He said "It was a really tough day. On the interview day we had two interviews, two presentations and a group exercise. We then had to re-take the online test." Only 100 candidates were selected to be interviewed over a series of days, before being whittled down the the final few.
Jack found out he had been successful the day after his interview and says it still hasn't sunk in. "I am over the moon that I have managed to secure a place on their higher-apprenticeship, I don't think it's hit me yet though. I never expected to get through when there were over 33,000 applicants. I still can't believe it."
The higher-apprenticeship will be two years long and based at the Rolls Royce offices in Derby. The aim will be to train with the company with a view to gaining a degree and future career with Rolls-Royce. Completing a higher-apprenticeship is becoming a popular option for students who don't wish to take the more traditional route into Engineering through university. Higher Apprenticeships are now available in many fields including Science, Business and Finance. A higher apprenticeship, such as the one Jack will be undertaking, allows students to develop real life work related skills whilst studying for a relevant university degree. It has the advantage for the student of being paid and not having to pay university tuition fees. NUAST is actively supporting and encouraging students to apply for such opportunities and a number of students are awaiting outcomes of interviews with companies such as Jaguar Land Rover.
Head of School, Robert White said: "This is an amazing achievement for Jack. Being chosen for the Rolls Royce Higher Apprenticeship is on par with securing a place at a top University. Jacks future is secure. It's one of the best companies in the world for engineering and it's a very proud moment for one of our students."
June 2018
| M | T | W | T | F | WE |
| --- | --- | --- | --- | --- | --- |
| | | | | 1 | 2 |
| 4 | 5 | 6 | 7 | 8 | 9 |
| 11 | 12 | 13 | 14 | 15 | 16 |
| 18 | 19 | 20 | 21 | 22 | 23 |
| 25 | 26 | 27 | 28 | 29 | 30 |