KS3 Mathematics
Key Stage 3
"For the things of this world cannot be made known without a knowledge of mathematics."

Roger Bacon (1219 - 1292)

We follow a bespoke scheme of learning which is designed to master the mathematical concepts and embed deeper understanding to support the aims and objectives of the National Curriculum.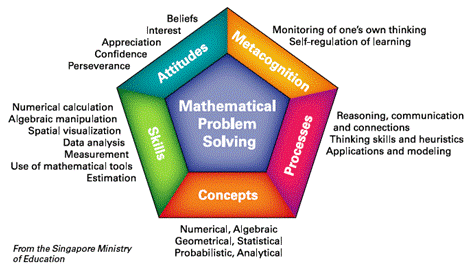 The scheme of learning;
has number at its heart. A large proportion of time in Year 7 is spent reinforcing number to build competency. Key number skills are then fed through the rest of the scheme so that students become more and more fluent.
gives opportunities to extend higher attaining students through depth, rather than acceleration onto new content.
provides plenty of time to build reasoning and problem solving elements into the curriculum.
Students spend one lesson per week challenge problems, which require using variety of mathematical skills to solve the 'big' question. Throughout the year, students will develop their understanding from concrete to abstract concepts.

How will I be assessed?
During Key Stage 3, students are formally tested three times during the year (once per term) and results are closely monitored. Performance in these tests helps to determine placement of students into appropriate teaching groups and to identify students who need additional support.
September 2020
| M | T | W | T | F | WE |
| --- | --- | --- | --- | --- | --- |
| | 1 | 2 | 3 | 4 | 5 |
| 7 | 8 | 9 | 10 | 11 | 12 |
| 14 | 15 | 16 | 17 | 18 | 19 |
| 21 | 22 | 23 | 24 | 25 | 26 |
| 28 | 29 | 30 | | | |