Preparing for Year 12
Preparing for Year 12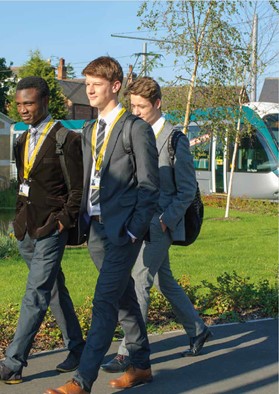 This link takes you to an excellent website that provides general guidance on how to prepare for A Level and Post 16 study; we highly recomment that you read this carefully.
How to prepare for A Levels after GCSEs
Flying Start Packs; year 11 to 12 transition
Supporting Your Preparations For Sixth Form Study
NUAST Sixth Form would like to support those students currently in year 11 as much as we can during this unprecedented time. Whilst you would have been revising hard for GCSE exams, you are instead thinking ahead to what you want to study next academic year. We want to make sure you have the best possible start to your post 16 study.
The transition to being in post-16 education should start happening over the summer as you await results and prepare for starting courses. There is a significant difference between Year 11 and Year 12; however, you can prepare for this change and help to bridge the gap in several ways.
Our Flying Start packs are here to help you prepare for this big transition. In each pack you will find some vital information about your subject;
What the subject looks like day to day in lessons
The folder, marking and homework requirements of each subject
What '100% effort' looks like in each subject and how much time you should be putting in
The specification
In addition, each subject has prepared Flying Start summer preparation work that you should aim to complete for the start of term. This is work our teachers have prepared for you that will enable you to keep practicing the subject and have important knowledge ready for the start of your A levels. You will find this work at the end of each Flying Start pack.
We strongly recommend that you read through the Flying start packs for the three subjects you think you are most likely to enrol on, or if you plan to study a three block applied course, e.g. BTEC, you need only complete the relevant tasks.
These packs are available below:
December 2023
| M | T | W | T | F | WE |
| --- | --- | --- | --- | --- | --- |
| | | | | 1 | 2 |
| 4 | 5 | 6 | 7 | 8 | 9 |
| 11 | 12 | 13 | 14 | 15 | 16 |
| 18 | 19 | 20 | 21 | 22 | 23 |
| 25 | 26 | 27 | 28 | 29 | 30 |